Children have weak immune systems because they have not encountered many illnesses, unlike their parents, so their bodies do not have as many types and numbers of antibodies.

Please refer to the table (7.1) below to view the compulsory immunization for your child in Singapore.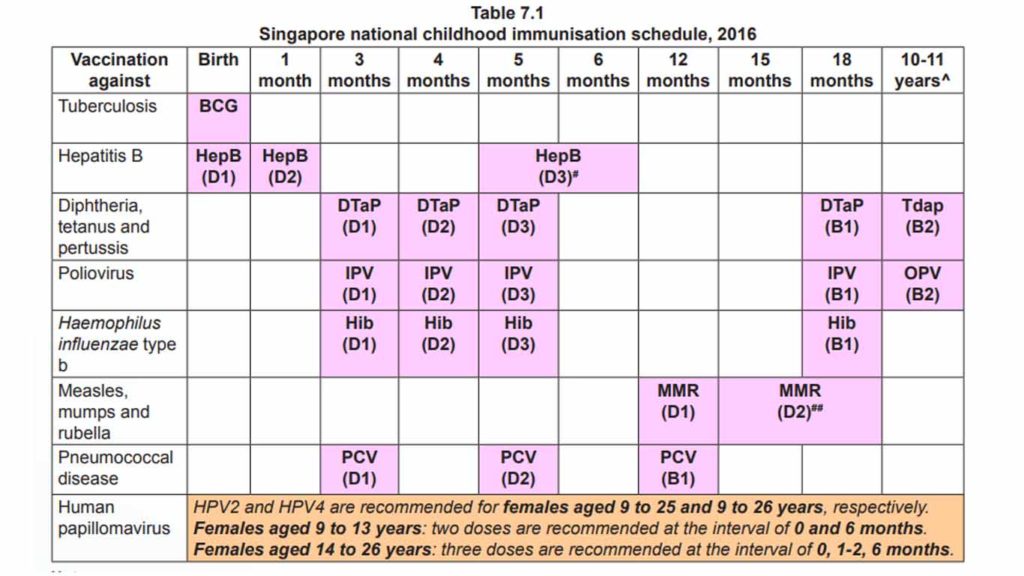 *You may also consult with our doctors to see if you want further optional vaccination for better protection from other illnesses such as Rotavirus, Hepatitis A, Typhoid, Meningococcal.